International cooperation
Each year, ParisTech recruits more than 100 students in five emerging countries: Argentina, Brazil, China, Colombia and Russia. Due to the COVID-19 pandemic, ParisTech chose this year to host a webinar to introduce its international admission program. The webinar took place on May 20.

The 6 ParisTech schools participating in the international admission program were all present during the webinar: AgroParisTech, Chimie ParisTech, Ecole des Ponts ParisTech, ESPCI Paris, Institut d'Optique Graduate School, MINES ParisTech. Organized simultaneously worldwide, the webinar welcomed participants from over 20 countries.
Close to 1,000 people signed up for this online event. 59% logged in, and attended the presentation of ParisTech, of the six schools participating in the International Admission Program, and of the program itself.
Marie-Christine Bert, Director of International Relations and Business Partnerships at the Ecole des Ponts ParisTech first explained the values shared by all ParisTech schools, emphasizing on what makes them outstanding and original in terms of training, research and innovation.
The Directors of International Relations then introduced their respective schools, highlighting their areas of specialty, both in teaching and in research. The vibrant student life on their campuses was also part of their presentations.
Last, Ricardo Lobo, Director of International Relations at ESPCI Paris, presented the International Admission Program and the recruitment process, from the sought-after candidates' profiles, to the recruitment agenda or information for students on how to prepare their applications.
Representatives of the 6 schools - Jeanne Beyrand, Artemio Plana Fattori and Christophe Sodore (AgroParisTech), Fethi Bedioui and Antoine Mercier (Chimie ParisTech), Marie-Christine Bert (Ecole des Ponts ParisTech), Ricardo Lobo (ESPCI Paris), Pierre Baladi (Institut d'Optique), Alma Catala Luna and Marilène Langlois (MINES ParisTech) - as well as the ParisTech team - Laura Villette and Yuan Yuan Shen in Shanghai, Florence Lelait in Paris - answered the participants' questions during two Q&A sessions, and via the Zoom chat. More than 150 questions were answered, some general, some more specific to some students' profiles.
Both the presentations and Q&A sessions helped remove uncertainties, and explain in detail and in nuance the ParisTech jury's elements of appreciation during applications' examination.
The webinar was overall a precious moment for the ParisTech team to interact directly with students interested in French engineering training. A moment of sharing and exchanges that will bear fruit in the coming months.
For all those who unfortunately could not attend this webinar, all isn't lost! The webinar is now available on ParisTech YouTube channel as well as students' testimonials. Watch, rewatch, and do not hesitate to contact country or school referents if you need more information!

Read also the interview of Jing WANG, student in environmental engineering at Wuhan University, who was admitted in MINES ParisTech in 2020.
Jing Wang, 20 years old, student in environmental engineering at Wuhan University, was admitted within the ParisTech International Admission Program. She will begin in September 2020 in the second year at MINES ParisTech. She didn't speak French before application.
APPLICATION TO PARISTECH 9+9 ADMISSION PROGRAM
- How did you learn about the Paris 9+9 admission program?
I learned about this program from a link shared into the message notification group of my class. It was an announcement made by the International Exchange Department of my university, about a short introduction to the ParisTech 9+9 admission program and that the admission of 2020 had started. And it offered the official website of this program.
- Why do you want to study in France?
First of all, it's because of my 3-month internship in Montréal, Canada last summer. Though not exactly the same, the lifestyle there, the architecture style, the food still have a French feel. I really like them and want to explore the French ones. Also, the frequent hanging out with my 2 French friends, who were also interns as me, and our conversation on culture, education, politic, etc., not only strengthened my desire above but also aroused my interest in French education, about how it shapes one's opinion and way of thinking differently. I know clearly, I want to experience once.
- Did you know about ParisTech schools before applying?
No
- How did you find information about ParisTech schools?
I first knew about ParisTech schools from the link mentioned above, and then I reached the official website of ParisTech. I looked into each school thoroughly through their own websites, on their training objects and programs, industrial connections, alumni and other points important for me. Also, I used Quora get the opinions of former students in ParisTech on their study life there, and watched YouTube videos to have a direct look inside and around the school. After that, I followed their social media accounts like Facebook, Instagram, LinkedIn to keep myself updated on the latest news.
- Why did you choose to apply to a particular ParisTech? What do you want to study at this school?
I think all ParisTech schools have a wide and close connections with industrial sector (with 100 major industrial partners), which is certainly their advantage. And their training program requires 2 internships for graduation, a special requirement different from many other universities. This will urge me to exercise my industrial or enterprise-related skills, compensating my lack of interactions with enterprises (since I have focused on laboratorial research almost all the time). Besides these advantages cited above, MINES ParisTech (the one I applied for and I'm admitted into) particularly has a training object of "general engineer", which suits my need perfectly. This object allows to develop my cross-curriculum interest well, always providing chances to try and learn something that is new to my field. Moreover, MINES give us the most freedom to decide what to learn, and respect our choices. Overall, ParisTech offers a great and practical platform if you want to have a try in industrial sector.For now, I'm still interested in my major (called Procédés et Energie at MINES) but I'm also considering other options, making best of the freedom provided by MINES.
- What do you hope to gain from studying at a ParisTech school? How do you perceive the difference between a master degree in China and an engineering degree in France?
In addition to professional knowledge, I also hope to gain a better command of social sciences, to know more clearly how an enterprise runs, and obtain skills practical for industrial sector. Moreover, I hope to have a closer look into this country, this nation, about their culture, the ideology, their lifestyle. Hopefully, I can also further my self-exploration there.
In my opinion, a master degree in China focuses on scientific research, that is, writing papers. A paper is needed for graduation. An engineering degree in France pay more attention to students' employment.
Following different objects above, their teaching content also focus on different aspects. Many students pursing master degrees in China have to spend at least half of their time doing experiments, or help with projects their supervisors are responsible for; whiles students of engineering degrees in France are required to do many internships in enterprises, unless the student desire to conduct research and ask for doing experiment. Graduate schools in China train students as researchers; in France, engineering schools' training objects are broader, including engineers, entrepreneurs, more towards the industry. Thus their teaching content is closely connected to current industry and its latest development.
- How did you prepare for the admission process (written test, interview)?
Well, my case was a little uncommon. I didn't know this program until the mid-September, 2019. There wasn't much time left for me to prepare for written test. Besides, I was occupied with my internship report, and searching info about other training programs as well. So I left three days for reviewing math and one day for remaining subjects. Math is very important for this test as we know, so I spent the most time on it. And then I focused on physics and chemistry because these two sections are important for my major. I mainly reviewed relevant textbooks of my courses during university, along with teaching videos on YouTube if necessary.
As for interview, I had two. One was organized by ParisTech, and the other was required particularly by Mines, called the scientific interview. For the first one, I browsed my CV and reflected on following questions: 1) what are my advantages? Any special qualities? 2)why choosing ParisTech and France? 3)my future plan? These questions are common, but it's the best to have your OWN answers, which can show your characteristics. For the scientific interview by MINES, its focus was obvious – math and physics. So I just thoroughly reviewed all I learned in these 2 fields, utilizing textbooks and online courses.
- The application platform for the 9+9 program will open June 1, 2020: do you have any tips for students who want to apply to ParisTech?
Yes!
1) seriously, give yourself enough time to prepare for the written test (please don't be like me) since the knowledge points involved in this test are quite broad and perhaps many are forgotten. Maybe at least three weeks. I highly recommend a YouTube channel called Professor Leonard, which teaches advanced mathematics quite well. (This channel was recommended to me by my friend – Juncen Ye, who is also admitted into MINES. Thank you! Juncen Ye)
2) For written test and the scientific interview, make yourself very familiar with English terms in those subjects. Do some exercises in English instead of Chinese, like GRE Sub (recommended by Juncen Ye).
3)for the interview by ParisTech, be familiar with your experiences, be able to describe your experiences in detail, be clear about your future project (it's better to narrow it down than to present a general plan), and conduct an interview rehearsal (personally this made me more relaxed during real interview)
4)For the scientific interview, if you have no clue about solving a scientific question, try to communicate with the teachers. They were very nice and would give you some hints. If you still can't solve the question with those hints, show your thinking process as much as possible. Same for the interview by ParisTech. Show yourself to the most by communicating.
- Any tips for ParisTech to recruit more students in China?
Maybe try to increase the exposure of ParisTech to lower grade students (like freshmen, sophomores and senior students), by short-term summer schools or exchange programs or seminars. Since my classmates and I didn't know ParisTech until the September of our last year. We're more familiar with programs in US, UK, Japan and so on, and thus our plan for future study is usually built towards these countries (But of course, this is just based on my personal experience).
PREPARING YOUR TRIP TO FRANCE
- Did you learn French before applying to the 9+9 program? If not, how did you learn it after your admission to a ParisTech school?
No. Right after my admission, I learn French at l'Alliance Française de Wuhan. I also use online resources I can find, but French resources are not as much as English ones. So I am still searching.
- Did you apply to a scholarship? Which one?
Yes, I applied for Eiffel Scholarship.
- Are you regularly in contact with ParisTech and your school of admission?
Not really. I have received some emails from MINES about our French level, arrangements for new term, and that's all.
YOUR FUTURE
- Do you plan to work upon graduation, or consider a PhD in France?
Before applying to ParisTech, I planned my life totally towards conducting research. But ParisTech showed me a new possibility into industry, outside my original plan, and I would like to have a try. So for now I plan to work upon graduation. But if, after work, I find that I still desire to do research or that more advanced study is required to support my work, I will pursue a PhD.
- What are your goals employment wise, and how do you think studying in a ParisTech school will help you complete them?
For now, I am considering consulting industry. So my plan and goals are towards it, like being fluent in French, continuing practicing my English, improving my expression ability (if they count).
1. I am still on self-exploration, always trying to dig out my real inner thoughts and feelings. Thus I wish to try different things. MINES encourages us to try, and always tries to satisfy our wishes on what to learn to the most. The freedom and relative simplicity to decide on my own which course to take will help me a lot.
2.Along with high-level courses on traditional engineering, MINES provides courses like social sciences and economics, to educate us about how the society/an enterprise runs. This interdisciplinary education pattern will provide me with cross-curriculum knowledge which I think is important for a good consultant.
3.MINES has broad industrial partners, which will provide me with a good platform to search for internships, obtaining experiences and exercising the skills required for enterprises and industry.
4.Many teachers at MINES also hold positions in industry and its flexible training program is closely knitted to contemporary industry and keeps up with its development. In this way, I can gain knowledge practical for current enterprises and thus better adapt into my future work.
5.MINES's humanistic care is great. Various social activities are regularly organized, as well as practical projects like Acte d'entreprendre. These are all good chances to exercise my skills like language organization, negotiation, innovation, etc.
Overall, I think its educational concept will not only prepare me better for industrial sector but also lead me to explore myself.
ParisTech has been recruiting international students in emerging countries - Argentina, Brazil, China, Colombia, Russia - for more than twenty years. Each year its schools promote their engineering programs in partner countries. Due to the global health crisis linked to COVID-19, ParisTech schools are adapting and launching their online promotion campaign for the start of the 2021 academic year.
A hundred students recruited each year, after a drastic selection
ParisTech recruits more than a hundred students internationally each year. Holders of a bachelor degree, or for some after completing a first year of their master degree, students enter ParisTech schools engineering cycle in the second year. Most of them benefit from a double degree program with their home university.
Ranked among the best students of their university, these students go through a drastic selection in the fall (written scientific test, interview) before becoming the successful candidates of the ParisTech international competitive examination. They then have six months to learn French before joining the ParisTech school in the following school year.
100% online campaign, to attract the best profiles from emerging countries
ParisTech schools traditionally go to partner establishments in the spring of each year to introduce themselves to interested students, and meet their partner universities. Whether in Latin America (Argentina, Brazil, Colombia), in China or in Russia, ParisTech schools always meet with a favorable reception. Their trips allow them to introduce the high-valued French engineer degree's specificities to students attracted by high-quality international mobility.
Due to the COVID-19 crisis, ParisTech schools have prepared an online promotion campaign in order to promote the ParisTech international competitive examination, to which students can apply from June 1, 2020 to the end of September 2020. They will also be able to discover first-hand the schools of ParisTech and ParisTech international competitive examination on May 20, 2020 during a webinar organized simultaneously in all partner countries.
This webinar in English will mark the launch of the online campaign, which will continue on Twitter and LinkedIn, or even on YouTube, with school directors' interviews, school introductions, and student testimonials.
To find out more about ParisTech international admission programs, visit our website Studywithus
Paris, 27th April 2020 – Since 16th March, faced with the unprecedented challenges of lockdown, the ParisTech engineering schools have been finding new ways to support their students and staff and ensure continuity, in particular with regard to teaching and research. Further to the announcement by the French President on 13th April, the schools have been doing their utmost to allow students to complete the academic year and are working to prepare a post-lockdown strategy and get ready to welcome students back in September. Alongside this, a number of initiatives have also been launched to support healthcare professionals on the front line.

Teaching and research: minimising disruption and planning for what comes next

Since the beginning of the COVID-19 health crisis and the start of lockdown, the ParisTech schools have introduced numerous measures to keep classes running and adapt lesson plans to accommodate distance learning. Thanks to the responsiveness and flexibility of teaching staff, who immediately switched to remote teaching solutions, the schools have been able to keep most courses running. Some schools, including the École des Ponts ParisTech, had already trained staff before the start of lockdown. Lectures are being conducted via video link and staff have adapted their teaching methods and materials to engage and involve students, using platforms such as Moodle, Teams, Adobe Connect, Chime, Collaborate and Zoom to interact with their students and organise online classes. Practical sessions too have been moved online wherever possible. At the Institut d'Optique, for example, measurement exercises have been replaced by analysis tasks. Adapting classes and adopting new teaching methods has meant that staff have largely been able to stick to their original teaching timetables, and students and staff are also able to access IT networks and software remotely.

In terms of assessment, the schools are analysing (and in some cases already testing) various solutions and adapting exam formats so that students can sit exams remotely. For instance, a lecturer at the Institut d'Optique organised a test by creating a Doodle poll to find a time when the whole class was available and then posting the materials online five minutes before the start of the test. Students had to acknowledge receipt of the test materials and then had one hour to complete the test and send a photograph of their answers back to the lecturer, who likewise confirmed receipt.

Students are grateful that staff have been attentive to their needs and are ready to support them remotely over the coming weeks and months. "In general, our lecturers have been fantastic," says Blandine, a student at Chimie ParisTech (PSL). "We don't feel abandoned at all – quite the opposite! The switch to online teaching has gone really well. Bravo! Staff were quick to adapt and are doing a great job of helping us and answering questions online using Teams and the Moodle forums."

Since the middle of March, the schools have also been checking in with their students both in France and abroad and providing support to those facing financial hardship and/or mental health issues. Additional support is available for international students who have stayed in France in their student accommodation. Committees meet each week to study individual situations on a case-by-case basis and work out what assistance can be provided. One notable source of financial aid is the support fund set up by ParisTech, which calls for donations from alumni and partner companies and is being backed by the ParisTech Foundation.
Many internships and work placements are going ahead, with students working remotely for the company or research laboratory in question. Others have been postponed until suitable arrangements can be made. The schools are currently looking into how to conduct skills assessments for those students who are unable to complete their internship or work placement as initially planned.

In most of the schools, research is continuing and arrangements have been made to allow doctoral students to pursue their work. The CERNA Centre for Industrial Economics at MINES ParisTech (PSL) is still running its doctoral workshops, with many research projects and contributions related to the current health crisis. Experimental research, which involves fieldwork or the use of specific equipment, has been impacted but some work is still being carried out. For example, the fascinating X-band radar of the Hydrology Meteorology and Complexity Laboratory (HM&Co) at the École des Ponts ParisTech continues to record data. This is then analysed and modelled by researchers working remotely in order to uphold the lab's commitments to its industrial partners.
Lecturers and researchers are turning these unprecedented times into an opportunity to try out new methods of teaching and assessment, and engineering students are receiving a real-life lesson in navigating uncertainty. Likewise, administrative and technical support staff have also adopted new ways of working and communicating thanks to the range of technical solutions set up by the IT departments and the communications tools deployed by the communications teams, who are doing an excellent job of maintaining – and increasing – contact, in particular via internal channels and social media.

Staff, students and alumni join forces to support healthcare professionals

Last but by no means least, the schools are also working to supply personal protective equipment to healthcare professionals. Staff and students at Arts & Métiers decided to manufacture protective visors for example. Headed up by Nicolas Perry of the I2M research institute in Bordeaux, the team worked in conjunction with the Intensive Care Unit at Bordeaux University Hospital to design a visor model that was then distributed to the other Arts & Métiers labs. Thanks to the combined efforts of the campus teams and students in around twenty different cities who are making the visors at home, 6,000 visors can now be produced every week. To further increase production volumes, the school has made the designs freely available so that others can manufacture the visors too. At AgroParisTech researchers and staff from the institution's various campuses have helped to collect masks, gloves, gowns, hand sanitiser and surface disinfectants to fulfil the needs of healthcare workers in their area. The collected equipment was delivered to pharmacies, doctors' surgeries, medical centres and hospitals. Another example: in response to an appeal from MedTech in France, around 15 doctoral students and civil engineering students at MINES ParisTech (PSL) volunteered to identify concrete solutions to address the shortage of syringe pumps in Intensive Care Units.
The confinement, the closing of schools, universities and borders, by forcing us to redefine the way we work and build relationships, paradoxically brings us closer to our partners and friends. Two months ago, we expressed our support for our Chinese partners, then confronted with the COVID-19 epidemic. The latter, in turn, expressed theirs as soon as the crisis started in France, by letters sent to Mr. Christian Lerminiaux, president of ParisTech. We would like to thank them for their friendship and solidarity.
Feedback, educational innovations, mutual support for students and staff, research: the fight against the pandemic calls for enhanced cooperation. All our partners emphasize it in their letters. Present in China for more than twenty years, ParisTech has long-standing partners there, with which many forms of cooperation have been developed: recruitment in engineering or doctoral cycles, double degrees, research, Franco-Chinese institutes. More than ever, we are therefore dependent on each other to ensure the safety of our students and our staff, and to guarantee that these forms of cooperation are maintained in good conditions despite the circumstances.
Like them, we hope that this crisis will soon be behind us, and that we can see each other again, strengthen our cooperation, develop new projects.
"We are standing in solidarity with the people and university partners which might also suffer from this epidemic. […]
ParisTech is one of the most important partners of CAU. Difficult times call for bilateral support between friends. We are ready to provide any assistants to jointly work through this tough situation. We extend our best wishes for good health to you and your university community."
Prof. SUN Qixin, President, China Agricultural University

"We know exactly what you are suffering now and would like to share with you our confidence that the current pandemic can be mitigated and eventually controlled with right measures, concerted efforts, and more importantly, global collaboration. We have faith that as the world heeds from this crisis, remedy shall soon be devised. And we will soon be able to welcome you, your colleagues and students, to our campus again, and vice versa! We truly wish that the cooperation between us would be even stronger in the future."
Prof. CHEN Zhimin, Vice President of International Affairs, Fudan University

"[…] if there is anything we can do to help, please do not hesitate to let me know. My colleagues and I would be honored and proud to stand by our friends in this crisis.
ParisTech is always one of our most important strategic partners and we are determined to build on the momentum already achieved. We strive to tackle the pandemic with you in a concerted manner, and I am confident a complete global victory is not far away under joint efforts."
Professor LI Yuanyuan, President, Huazhong University of Science and Technology

"During this difficult time, we stand in solidarity with you and wish you strength in coping with the epidemic. I hope that the COVID-19 virus can be contained soon so that the situation can get back to normal for all citizens."
Prof. CHEN Fadi, President, Nanjing Agricultural University

"On behalf of Shanghai Jiao Tong University, apart from our sincere thanks again for your prayers and thoughts with us when we were facing the sudden outbreak, I would like to convey our solidarity to you and pass on our support for your entire university community at such a very difficult time. As we are all taking the responsibility to prevent disruption to students' study by offering on-line courses, I believe that collaboration on innovative online education leading to the re-shaping and reforming of modern higher education would be out common goal to transform the current challenges into huge opportunities for advancement in academic practices."
Prof. LIN Zhongqin, President, Shanghai Jiao Tong University

"[…] the epidemic is now spreading in France. I hope you, your family and all our friends at ParisTech will be safe and sound in these hard times. I believe that the hardship will soon be overcome as France, like China,is a nation that is proud of its wisdom and bravery. Please feel free to tell us if you think there is anything we can do to provide help.
I'd also like to send my special gratitude to ParisTech Office in China, the schools of ParisTech as well as my SEU colleagues. Thanks to your consistent support and painstaking work, our cooperation has made lots of achievements in the past and can still go smoothly even in these hard times."
Prof. ZHANG Guangjun, President, Southeast University

"The friendship between ParisTech and Tongji has been tested and fortified by our fruitful collaboration over the past 20 years. Thanks to our joint efforts, plenty of successful collaborative programs have been achieved. Tongji always cherishes the partnership with ParisTech, we're convinced to develop it to a new height."
Prof. CHEN Jie, President, Tongji University

"We know that ParisTech is an institution prioritizing health, welfare and safety of staff and students. So we believe you have taken steps to provide a solid framework of support for them and minimize the negative impact of the disease. We are confident that with your solidarity and resolution, you will ride out COVID-19 test. We look forward to working closely with you to take our collaboration to new height when the crisis is over."
Prof. DOU Xiangkang, President, Wuhan University

"We appreciate the efficient effort that your member schools are putting into dealing with the outbreak and the impressive contributions that your faculty members are making. […] Faced with our common challenge, we believe university partnerships can become an important source of strength."
Prof. WU Zhaohui, President, Zhejiang University
ParisTech would like to support its students where the COVID-19 pandemia impacts their training. Therefore, ParisTech launches a donation campaign towards alumni and partner companies.
As of today, the COVID-19 pandemic affects nearly 200 countries around the world. Over two billion people are confined, all sectors are impacted.

More than ever, containment must be synonymous with solidarity, not isolation. ParisTech schools count more than 30% international students in their ranks. Many of them chose or have to stay in France. Some French students currently abroad, are sometimes unable to return.

Far from their families, often isolated, these students do not always have sufficient financial resources to face a prolonged crisis: university accommodation or restaurants can be closed, basic supplies can be hard to get, mobility is of course reduced, internships or training are sometimes stopped or postponed.

We are calling on ParisTech alumni's and partner companies' solidarity to support our engineering students and PhD candidates. Each donation counts, and will be used to help a ParisTech student through this crisis.

Your donations to the ParisTech student support fund are collected and managed by ParisTech Development, under the aegis of the ParisTech Foundation, recognized as of public interest.

As such, you benefit in France from tax advantages when you make a donation to ParisTech Développement.

You are a tax resident in France:
Income tax (IR): The sponsorship tax system allows the deduction of 66% of the amount of the donation from income tax, within the limit of 20% of taxable income (article 200 of the general tax code).
Property wealth tax (IFI, replacing the ISF): Article 31 of Law No. 2017-1837 of December 30, 2017 on finance for 2018 removed the solidarity wealth tax (ISF). It has been replaced by a new property wealth tax (IFI), which concerns people whose taxable net assets exceed the tax threshold of € 1,300,000. As for the old ISF, the person subject to this new tax can deduct from the amount of his IFI 75% of the payments made for the benefit of foundations recognized as being of public interest, within the overall annual limit of € 50,000 (i.e. a donation of 66.667 €).
Please return the completed donation form by email, so that we can register your donation:
Between 24th and 28th February 2020, the ParisTech schools hosted a delegation from the University of Nairobi. The visit was organised within the framework of the FACEA* project, which is financed by the ADESFA** programme of the French Ministry for Europe and Foreign Affairs.
The five ParisTech schools involved in the FACEA project – AgroParisTech, Chimie ParisTech, the École des Ponts ParisTech, the Institut d'Optique Graduate School and MINES ParisTech – were delighted to host a delegation from the University of Nairobi following ParisTech's trip to Kenya in July 2019.

The schools presented the French system of engineering qualifications and also had chance to showcase their specific areas of expertise. The members of the delegation were Prof. Rose Nyikal, Principal of the College of Agriculture and Veterinary Sciences, Prof. Ayub Njoroge Gitau, Dean of the School of Engineering in the College of Architecture and Engineering, Dr. Thomas Ochuku Mbuya, Head of the Department of Mechanical and Manufacturing Engineering in the College of Architecture and Engineering, Prof. Leonidah Kerubo, Dean of the School of Physical Sciences in the College of Biological and Physical Sciences, and Prof. Francis Mulaa, Head of the "Engineering and Science Complex" project. Given the differences between the French and Kenyan systems, it was only natural that lots of questions were asked. The presentations also looked at the research laboratories and their different structures and wide spectrum of research fields (energy, water, optics, chemistry, agronomy, environment, civil engineering, etc.). Many valuable discussions were held, on topics ranging from the organisation of teaching to the projects presented by the researchers.

As well as attending the presentations, the members of the delegation also visited the premises of the different schools, in particular the Co-innovation Lab and the GreenTech incubator at the École des Ponts ParisTech, and the Experimental Teaching Lab at the Institut d'Optique Graduate School. The representatives of the University of Nairobi also had the occasion to meet with two start-ups, LOMA and Energo, at the Chimie Paris Innov incubator run by Chimie ParisTech.

The visit was a fantastic learning opportunity for all involved. Discussions between the ParisTech schools and the University of Nairobi are set to continue with a view to launching a number of joint scientific and academic projects in the coming months.
*FACEA: French-African Cooperation for Engineering in Africa
**ADESFA: "Appui au développement de l'enseignement supérieur français en Afrique" = Support for the Development of French Higher Education in Africa
Interview with Marie-Christine Bert, Director of International Relations & Corporate Partnerships at the Ecole des Ponts ParisTech, and Antoine Mercier, Deputy Director of International Relations at Chimie ParisTech
Could you update us on the European University project?
AM: The EELISA (European Engineering Learning Innovation and Science Alliance) European university project is a flagship initiative for the three ParisTech schools involved – the Ecole des Ponts ParisTech, Chimie ParisTech and MINES ParisTech. At the end of February we will be submitting a new dossier containing our mission statement, in which the directors of the participating schools outline their shared long-term vision for engineering qualifications in Europe and the place of engineers in today's society.
MCB: The project builds on the work of the ATHENS network, which brings together a number of leading European universities. It aims to promote the value of French engineering qualifications in a European context and is being coordinated by the Polytechnic University of Madrid in partnership with the Budapest University of Technology and Economics, the Polytechnic University of Bucharest, Istanbul Technical University and the University of Erlangen–Nuremberg. The scope is broader than that of schemes like Erasmus, in that it encompasses three key dimensions:
- Strong ties with industry partners
- Links between teaching and research
- An international focus
In concrete terms, what does the dossier contain?
AM: It sets out a three-year business plan (2021-2024) and our 10-year vision. The European Commission plans to finance 24 new universities in addition to the 17 which have already received funding following the first call for proposals.
Through our involvement in this project, we want to play a leading role in creating something unique and promote the quality of European higher education in a landscape dominated by the Anglo-American model.
MCB: It presents a qualification which is more than just a collection of credits, and which is more focused on the skills employers expect European engineers to have. We are working with the European Network for Accreditation of Engineering Education (ENAEE) to design a single qualification that nonetheless offers students a wide variety of study routes, options and exchange opportunities. The language of teaching is English, but internships add a multilingual dimension. Students are encouraged to attend courses at different establishments, but course content is also made available online.
Our aim is to make these training opportunities attractive to young people, and to young women in particular.
What makes this training opportunity innovative?
AM: It's more than just a new qualification; we will be putting forward a new framework for training European engineers. Ultimately, this could become a model for the departments of technical universities across Europe, which attract tens of thousands of students.
MCB: The project really is one of its kind and is very different to the engineering master's courses run by universities. It is characterised by close ties between the university and industry as regards designing courses and defining target skills, and a broad range of activities that provide students with the tools they need to address modern-day challenges.
Greater student mobility also means we have integrated apprenticeship schemes to appeal to companies across Europe.
We are also giving careful consideration to the entry criteria in order to establish a fair selection process and fee structure across different countries. We believe the qualification represents an excellent means of increasing the social openness and diversity of our campuses.
What about the research aspect of the project?
MCB: EELISA is primarily a teaching project because it is part of the Erasmus scheme. However, research is also important, with links between teaching and research established via internships in laboratories and the organisation of conferences and seminars. The qualification focuses on two broad themes:
- Resilient, sustainable, green cities
- Smart and sustainable industry
Both areas should provide a basis for future research projects.
AM: Although research activities are not directly eligible for funding, research is a key element of the project.
In this respect, the flagship project is IDEAL (European soft skills for PhD: enhancing transversal skills through innovative doctoral courses) which brings together four ParisTech schools (AgroParisTech, Arts & Métiers, Chimie ParisTech and MINES ParisTech) and four other European science and technology universities which are also members of ATHENS.
The IDEAL project has two main objectives: firstly, to create an active database of existing doctoral courses oriented towards soft skills and employability in order to foster exchanges between partners and disseminate best practice, and secondly, to provide new, innovative training opportunities in this area.
Ultimately, what is ParisTech's goal in Europe?
AM: I would say it's about building on the 20 years of cooperation established through the ATHENS network, which is doing an excellent job of encouraging students from the various partner institutions to undertake exchanges. In ParisTech we have a natural framework within which we can work together on topics relating to engineering in an environment of mutual trust and understanding, and that's something which facilitates new initiatives.
MCB: We see this training project as a fantastic way of promoting a sense of European identity and citizenship. In order for today's young people to truly feel European, it is essential that they have access to training programmes that reflect this.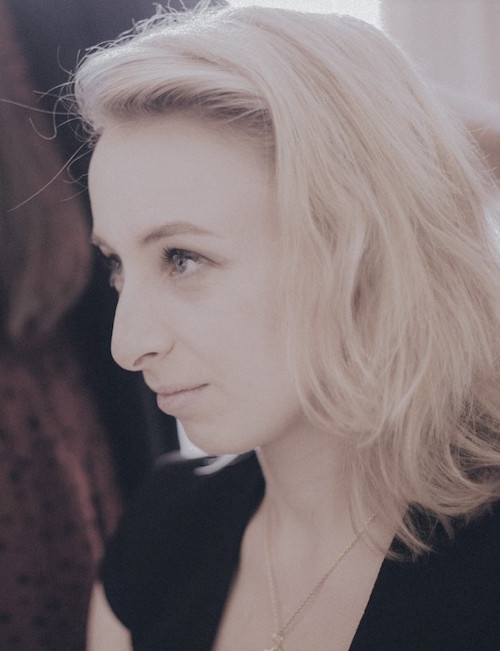 Laura Villette took up her position on 2nd September 2019. She succeeds Sylvain Ferrari, who had completed his 5-year term in the role. Based in Shanghai, Laura Villette will work across China to promote and develop projects organised in conjunction with the ParisTech schools.
Tell us a little about your background...
After graduating from Sciences-Po in Paris, I moved to China for a year to study Mandarin at the Beijing Foreign Studies University. I then started up several projects in the food industry, working with Chinese partners in Inner Mongolia, after which I settled in Beijing. Following a brief spell at Leroy Merlin, I worked for just over four years as Chinese Office Manager at the Beijing branch of Prevor, a French company specialising in chemical safety.
It was after that that I moved into the world of training and teaching, having been appointed Vice Director of CFFCME (Franco-Chinese training centre for the energy sector) at the Beijing University of Civil Engineering and Architecture, which has three partners in France (Académie de Créteil, Université Paris-Est Marne-la-Vallée, Lycée Maximilien Perret d'Alfortville). I'm very happy that my new role at ParisTech allows me to remain in this sector.
What does your role involve?
My main objective is to develop and maintain partnerships between ParisTech and other universities and institutions – attractive partnerships which reflect both the ambitions of our Chinese counterparts and the standards of excellence which are characteristic of French schools. I also want to reinforce links not only with French companies operating in China, but also with Chinese companies in order to address their specific training requirements.
Another aspect of my role will involve consolidating the ParisTech network in China and raising its profile within local networks (trade associations, networks of Chinese graduates returning from overseas, etc.) Last but not least, I will be supporting the Franco-Chinese institutes (SPEIT, BUCT-Paris Curie Engineering School, ICARE) which act as "laboratories" for joint Franco-Chinese projects, and assisting the ParisTech schools in their bilateral relations with their Chinese partners.
How will you accomplish all of this?
The position is based in Shanghai, which is where ParisTech has its China office, and I will be working with a Chinese colleague, Yuanyuan Shen, who will help with the communications side of things, and also with organising joint recruitment actions.
How would you say ParisTech supports its schools as regards their international strategy?
As a group, the schools are more visible. Sharing resources (human, financial, etc.) means that we can undertake projects on a larger scale and work more efficiently.
Chinese students who come to study in France do of course choose one particular school, but combining our communication efforts allows us to target recruitment more effectively in order to find exactly the right students for each school.
How is ParisTech perceived in China?
The Chinese students that I've talked to are really pleased to have the opportunity to study in France and learn our language. The Grandes Écoles system and our engineering programmes are very different to the courses available in China.
I'm especially interested in how the ParisTech schools are perceived in China not just by Chinese students, but also by our partners and local companies. We will be refining the brand recognition survey launched by ParisTech to address the Chinese audience more directly. The results are due to be published by the end of the year.
We have revised and redesigned the ParisTech portal for international students to better match the recruitment requirements of our schools. The portal focuses on our joint recruitment campaigns in the ParisTech target regions (Argentina, Brazil, China, Columbia and Russia) and it also presents all of the master's courses run by the ParisTech schools.
Visit our new site: StudyWithUs!