Testimonial : Léon Hong, graduated from Arts & Métiers and Ecole des Ponts ParisTech
2019/10/07
Alumni
Life at ParisTech
Teaching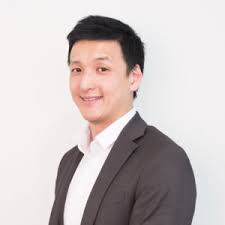 Léon Hong graduated from Arts & Métiers in 2011 and was one of the first students to complete a ParisTech exchange, choosing to do the final year of his engineering degree at the Ecole des Ponts ParisTech.
Could you tell us a bit about your academic background and your current job?
After high school, I did a two-year preparatory course in maths, physics and engineering science and then joined Arts & Métiers ParisTech in Cluny. Right from the start of my degree I was able to choose options in order to put together a coherent course of study across the three years of the programme. My ultimate goal was to specialise in issues relating to urban planning, so the opportunity to do my final year at the Ecole des Ponts under the ParisTech exchange system was just perfect.
After graduating from Arts & Métiers, I decided to pursue my studies further by doing an Advanced Masters in Spatial Planning and Urban Development (AMUR) at the Ecole des Ponts ParisTech. That means I have a dual qualification, as both an engineer and an urban planner.
Following my studies, I joined the consultancy firm Urba 2000. Among other things, they've headed up a number of smart mobility projects for the French Ministry of Transport. Since 2015 I've been working for Algoé, a management consultancy firm specialising in urban planning and mobility projects. More specifically, my role involves working for the Société du Grand Paris.
How has the dual nature of your studies benefitted you?
Arts & Métiers provided me with a broad base of knowledge in engineering science and helped me to develop efficient working methods and a strong work ethic.
My year at the Ecole des Ponts gave me the opportunity to focus on the subjects which really interested me and to meet students with different academic backgrounds (geographers, architects and sociologists for example). As well as allowing me to pursue my chosen specialism, I would say the experience also encouraged me to become more open-minded.
What support were you given as regards organising your course of study?
Arts & Métiers helped me to plan my course of study and arranged for me to do the exchange at the Ecole des Ponts.
My exchange year provided a wealth of learning opportunities and the chance to specialise in the field I ultimately hoped to work in. Finally, taking the Advanced Masters course allowed me to further develop my expertise in the area.
I am very grateful for the opportunities offered to me throughout my time at ParisTech. The two-fold nature of my studies has opened up doors to promising and exciting endeavours, such as the Grand Paris Express project – currently the largest infrastructure project in Europe!